This month, we encourage you to join us in recognizing National Native American Heritage Month.  This annual celebration honors the culture, history, traditions and achievements of American Indians and Alaskan Natives.
California Native Americans have been caring for the land of California since time immemorial.  National Native American Heritage Month can be reminder to grow our understanding of their rich history and culture that has often been overlooked.
There are many ways to participate, both online and in-person.  Our partners at California State Parks are hosting events throughout the state, including events at the California State Indian Museum.
California State Parks and the California Natural Resources Agency will host various in-person and virtual events to celebrate and honor Native American Heritage Month.  Please visit their website for more information.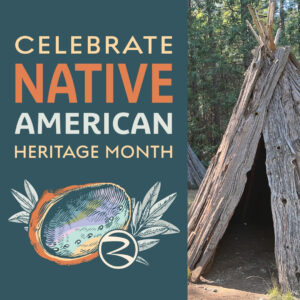 The National Park Service also has a webpage with resources (including many videos) to learn about Indigenous history and heritage in national parks year-round.