3rd Annual Holiday Mystery Bag Sale
Friday, December 23rd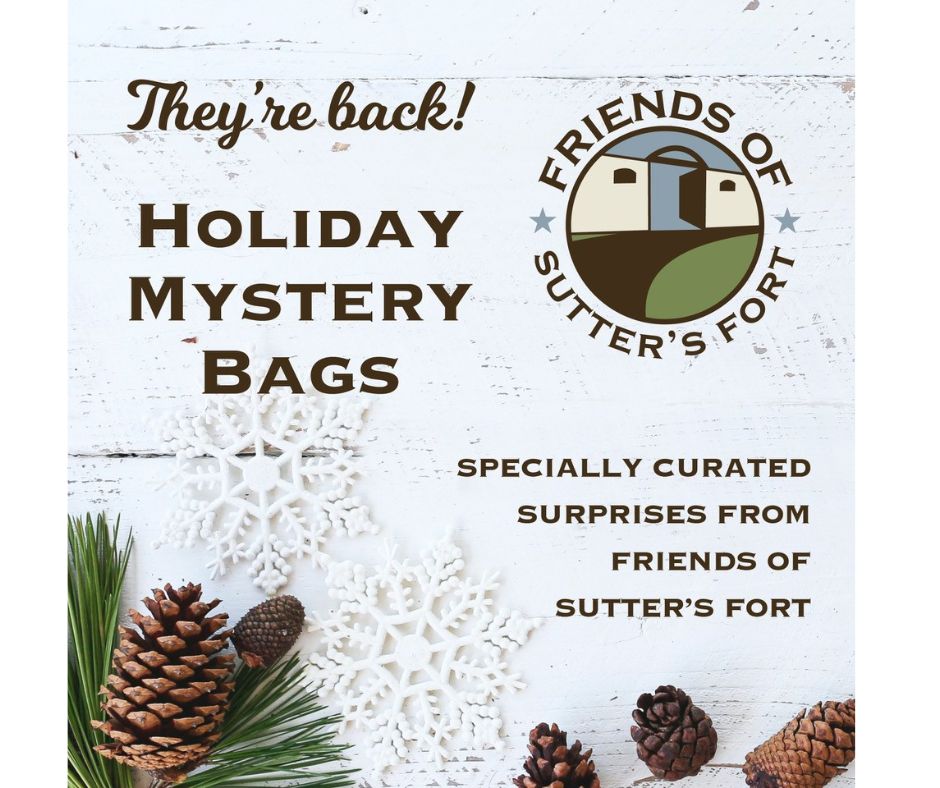 Our popular Holiday Mystery Bags are back for the 3rd year! Each bag contains surprises from our Museum Store at Sutter's Fort including a book, fun musical instrument, toy, candy and keepsake. The value of each bag is at least $40, and retails for just $25.
In addition, when you purchase a Holiday Mystery Bag you will get a certificate to pick up a stuffed animal from our store (a choice of three adorable options)
A limited number of Holiday Mystery Bags are available, order yours today!