44th Annual Gathering of Honored Elders
Saturday, June 3rd
9:00AM to 4:00PM
Free Community Event

View this event on Facebook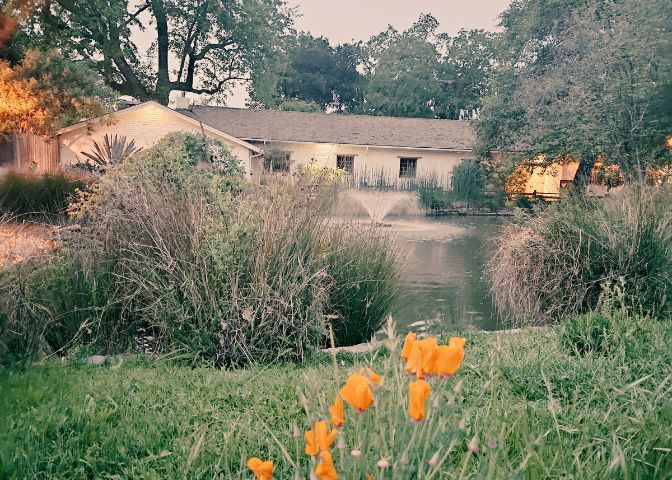 We are pleased to share the return of this very special event honoring California's Native American Elders on the grounds of the State Indian Museum and Sutter's Fort State Historic Park.
Join California State Parks as they recognize their perseverance in sharing, teaching, and carrying forward the traditions of California's Native American peoples. It is through the tireless efforts of these honored elders that Native youth learn about their heritage, others learn the truthful history and experience of Native people in California, and California Indian culture remains dynamic and alive for future generations.
This community event is FREE and open to all members of the public. Come hear from Native American Elders, watch indigenous dancers, eat an Indian taco, and shop from a selection of Native artisans and vendors.
This free event takes place on the corner of 26th and L Street, on the lawn directly outside the State Indian Museum.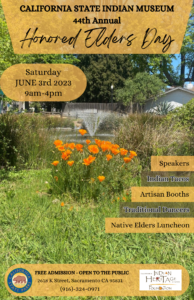 For more information, please call the State Indian Museum at (916) 445-8115.