A Native Perspective: Tour of the State Indian Museum
Saturday, November 9th
1:00 pm to 2:30 pm
Free for Members

View this event on Facebook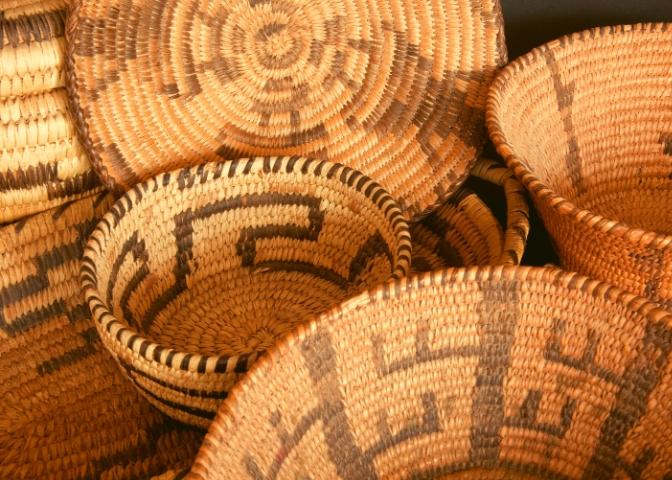 THIS MEMBER EVENT IS NOW FULL AND REGISTRATION IS CLOSED.
The territory we now call California was once home to the largest population of indigenous peoples in North America outside Mesoamerica. More than 60 groups speaking more than 300 dialects existed before European explorers and settlers arrived, each with their own cultural understandings and connections to the world around them. Today, indigenous cultures are once again thriving as they look to teach others ways to connect present to past.
Join Friends of Sutter's Fort for an exclusive members tour of the California State Indian Museum (SIM) with Native American writer, educator, and illustrator, Al Striplen!
Learn about the importance and meaning of indigenous customs and ceremonies, their connections to the human spirit and belief systems, and about the shared relationship between museum exhibits at the California State Indian Museum.
Space for this speaking event is limited and registration is required.
This talk and tour will run approximately 1.5 hours and is FREE to Friends of Sutter's Fort members and their guest.
Not a member? Join our efforts and become one today!
For questions regarding this member event or membership in general, please contact Kyle Floyd, Marketing and Membership Coordinator, at kfloyd@suttersfort.org.