Costume Sale
Saturday, August 20th
10AM
Please RSVP to Friends@Suttersfort.org

View this event on Facebook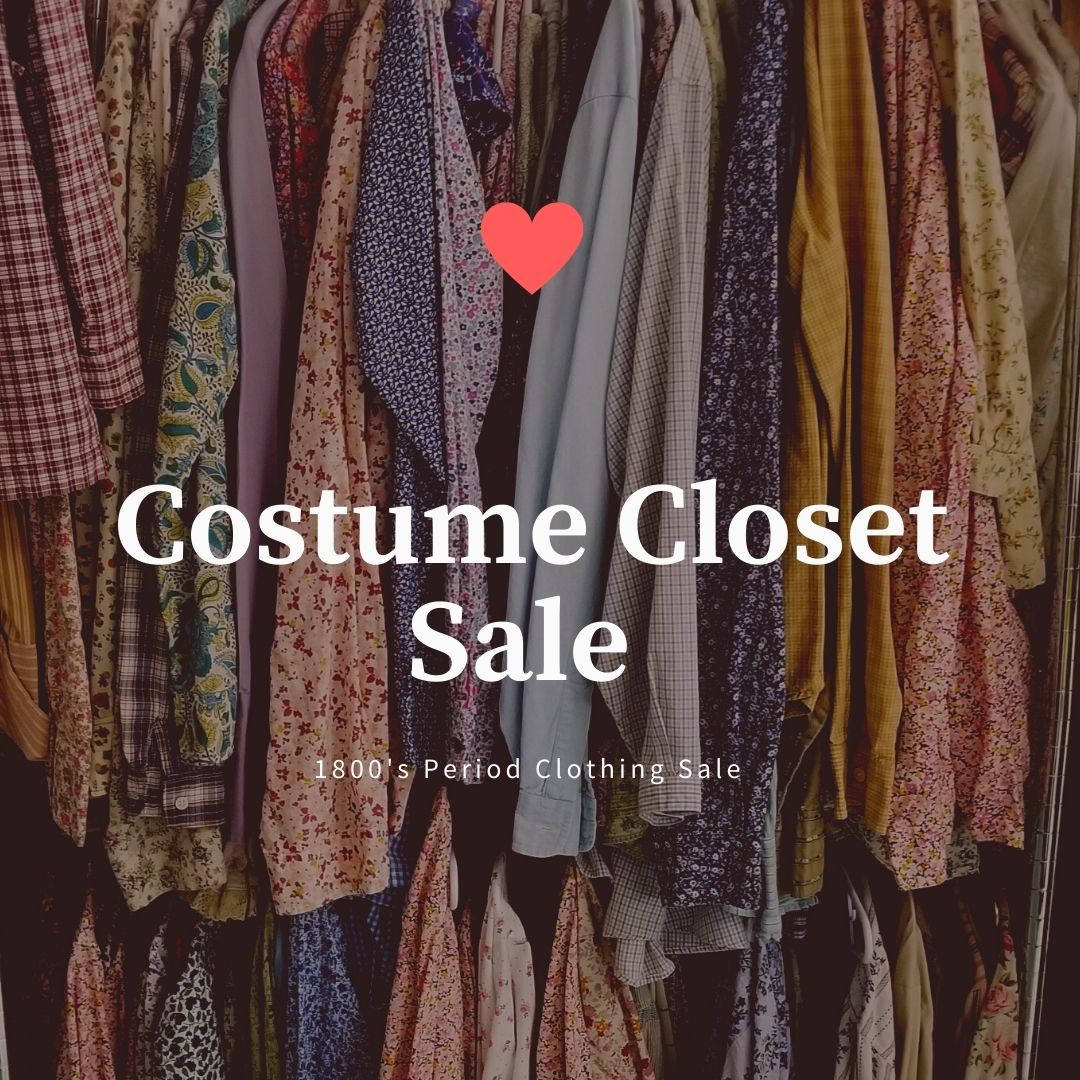 Friends of Sutter's Fort Costume Sale
Date: Saturday August 20 and Sunday August 21, 2022 from 10AM to 2PM
Location: Distillery Room at Sutter's Fort State Historic ParK
We are currently downsizing our enormous costume collection and selling overstocked costume pieces to support programs at Sutter's Fort SHP.  The vast majority of these items are handmade or modified according to the Sutter's Fort Costume Manual and are in good used condition.  These costumes were used by a local costume shop and/or have been previously worn by students and volunteers participating in living history programs. The time period of our clothing is generally 1830s to 1850s.
The costumes are perfect for volunteers at living history sites, school costume closets, theater groups and anyone interested in historic attire!
Every purchase supports programs at Sutter's Fort SHP!
Items include:
women, men and child sizes
dresses, pants, shirts
Lots of accessories including hats, petticoats, belts, suspenders, vests, aprons, blankets, bags and baskets
Much, Much more…..
Prices range from $1 to $25 per item plus sales tax.
Please RSVP to Friends@Suttersfort.org 
Not able to attend in person? Let us know what types of clothing you are looking for and we will ship. Buyers are responsible for full shipping costs.