Demonstration Day
Saturday, February 15th
10:00am to 4:30pm

View this event on Facebook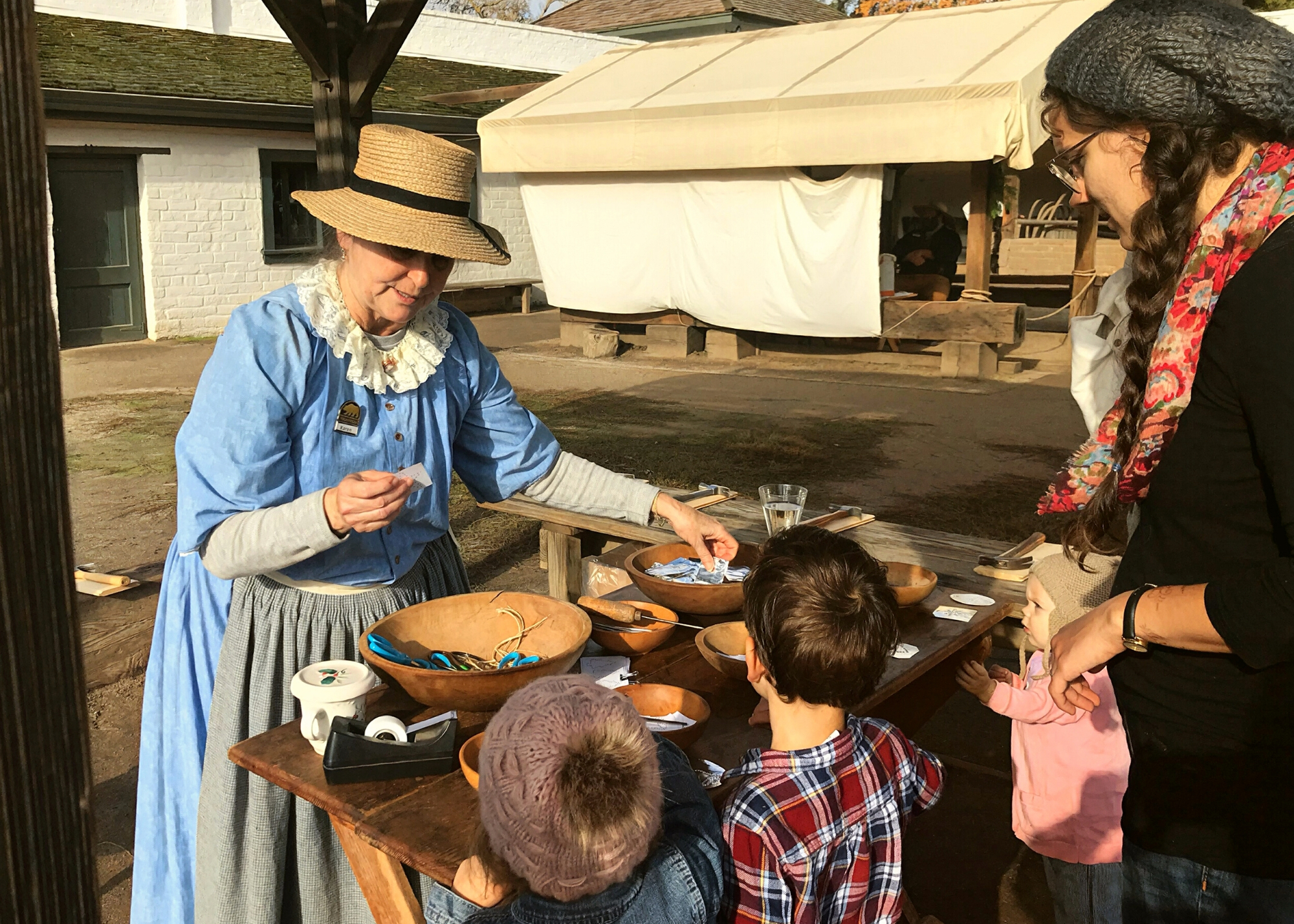 Explore the past at Sutter's Fort State Historic Park and discover what life was like in Mexican California during the 1840s.
Activities vary on Demonstration Days, but may include guided tours, barrel making, candle dipping, blacksmithing, black powder, cooking, backing, weaving, scavenger hunts, and more.
Admission cost is $7.00 adults, $5.00 for youth, and children (5 & under) are free. Purchase your ticket at the gate!
Friends of Sutter's Fort members receive discounted admission. Not a member? Join today!
Can't make it this Demonstration Day? Join us for one of the following:
March 28th — S.T.E.A.M. at the Fort
May 9th — Demonstration Day
May 16th — Constructing California
June 20th — Demonstration Day
July 5th — Demonstration Day
August 15th — Demonstration Day
September 19th — Demonstration Day
November 14th — Demonstration Day
November 27th — Demonstration Day
December 12th — A Simple Immigrant Christmas
For more information, please call the Sutter's Fort State Historic Park kiosk at 916 445-4422.