Demonstration Day
Saturday, November 30th
10:00am to 4:00pm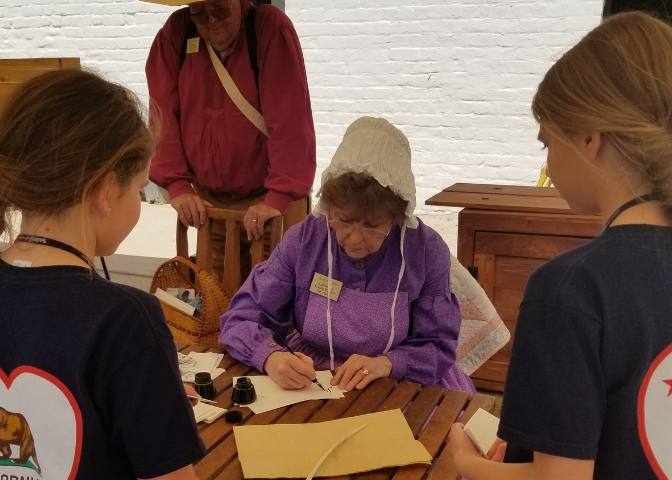 This year, California State Parks will host several Demonstration Days at Sutter's Fort State Historic Park (SHP).
These family-friendly events provide a fun opportunity to take a self-guided tour of Sutter's Fort SHP and interact with talented docents and staff who are highly skilled in a number of crafts.
Demonstrations will vary each day but may include activities such as blacksmithing, coopering, baking, weaving, cooking, and black powder weaponry.
Visitors are encouraged to ask questions. Who knows, maybe you will discover a skill that you want to develop yourself!
Admission is $7 per adult (18 and older), $5 per youth (ages 6 to 17) and is free for children 5 and under.
Tickets can be purchased at the door.
Current members of Friends of Sutter's Fort receive discounted admission. Not a member? Join today!