Museum Store Sunday – 6th Annual
Sunday, November 27th
10AM to 4:30PM

View this event on Facebook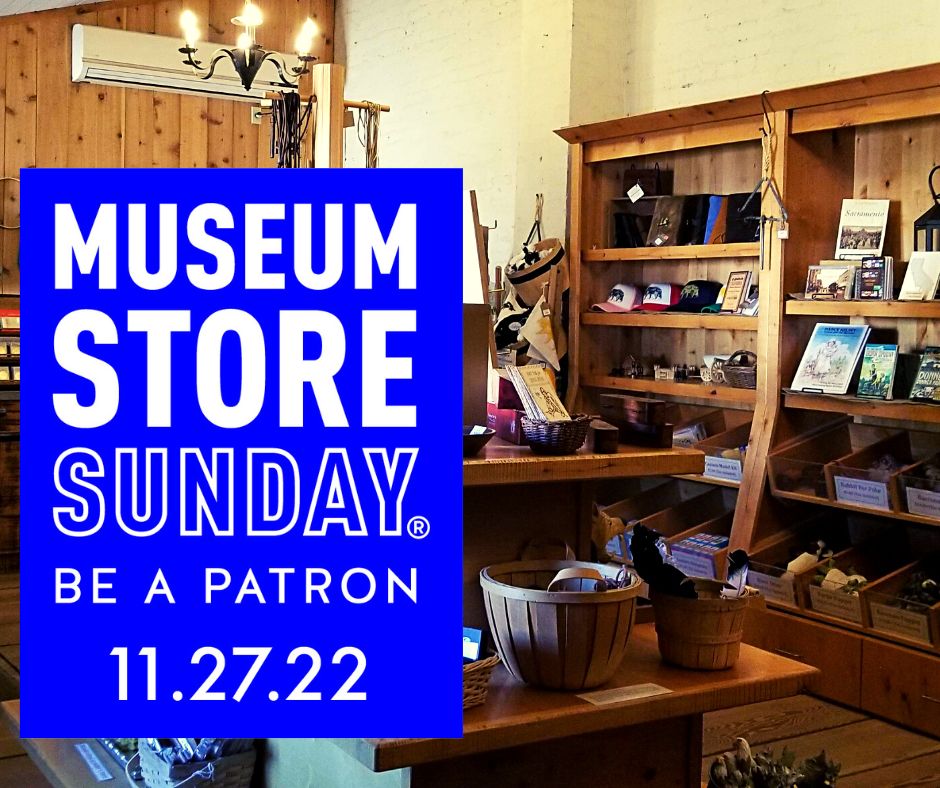 We invite you to shop with us on during the 6th Annual Museum Store Sunday and enjoy 10% off your total purchase. 
On Sunday, November 27, 2022, Friends of Sutter's Fort will join more than 1,800 Museum Stores representing all fifty states and 24 countries to offer relaxing, inspired shopping inside your favorite museums and cultural institutions.
When you purchase a gift from the museum store (like the Friends of Sutter's Fort Museum Store), you help to sustain the museum's service to their community and the public. Products found in museum stores are carefully curated, resulting in distinctive and unique offerings. Be A Patron on Museum Store Sunday and all year round.
The Sutter's Fort Museum store operates as non-profit retailers under section 501(c)3 of the Internal Revenue Code. Funds raised through the store provide critical funding year round. Our store offers books, collectables, replicas, craft kits and supplies and toys/games.
Friends of Sutter's Fort will be offering 10% off your total purchase when you shop in-person on Museum Store Sunday.