New Volunteer Orientation
Saturday, February 29th
9:00AM to 1:00PM
Registration Required

View this event on Facebook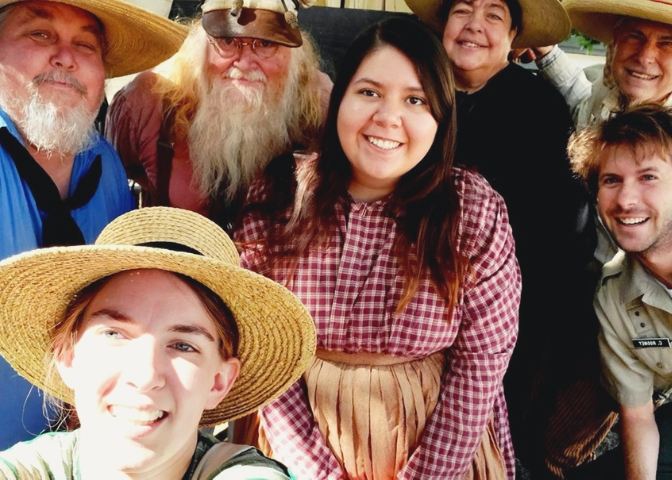 Are you looking for a fun, meaningful and unique way to use your time and talents as a volunteer?
California State Parks is currently looking for new volunteers interested in joining our vibrant community at Sutter's Fort State Historic Park (SHP). The next volunteer orientation is coming up soon! 
Hundreds of guests visit Sutter's Fort SHP each day and from all over the world, all eager to learn more about the history of early California and what life may have been like at Sutter's Fort during the 1840s. With so much rich history, no single person can know all the answers to every question. Every volunteer, however, can contribute their own unique skills, knowledge, and experiences to help others better understand the past. Volunteers of all ages are welcome.
For more information, please contact Ryan Bangs, Volunteer Coordinator at Sutter's Fort SHP, by email at ryan.bangs@parks.ca.gov or by phone at (916) 323-2015.
Friends of Sutter's Fort is proud to support the ongoing volunteer efforts at Sutter's Fort SHP with the help of our Premier Sponsor, Sutter Health. Our donors and sponsors allow us to provide funding for volunteer recruitment, training, coordination, and supplies at Sutter's Fort SHP.