S'more Thanks: End of Year Thank You Celebration for Teachers
Friday, June 16th
7:30PM to 9:30PM
Free Event. Registration Required. Up to 2 Guests Per Teacher.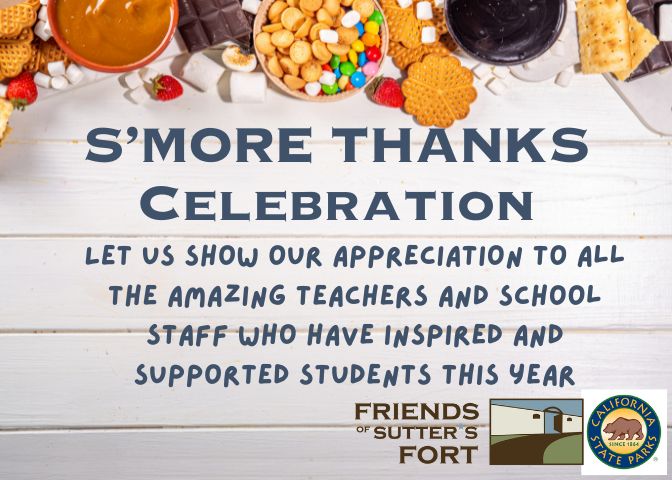 You've made it through another tough but fulfilling school year. You deserve a break and a treat. That's why Friends of Sutter's Fort and California State Parks are hosting a special event on Friday June 16 just for you:
S'more Thanks:
End of Year Thank You Celebration for Teachers!
Friday June 16 7:30PM to 9:30PM
Come and enjoy a night of fun, food and gratitude at the historic Sutter's Fort SHP.
You'll also get a sneak peek at the exciting educational programs we have planned for the next school year, as well as information on scholarships, grants and resources from California State Parks to enrich your lessons.
Don't miss this chance to relax and connect with other teachers and school staff. Space is limited, so register now and bring your friends. We can't wait to see you there!