Tour by Chocolate
Saturday, May 2nd
6:00pm to 8:30pm
Member Ticket Discount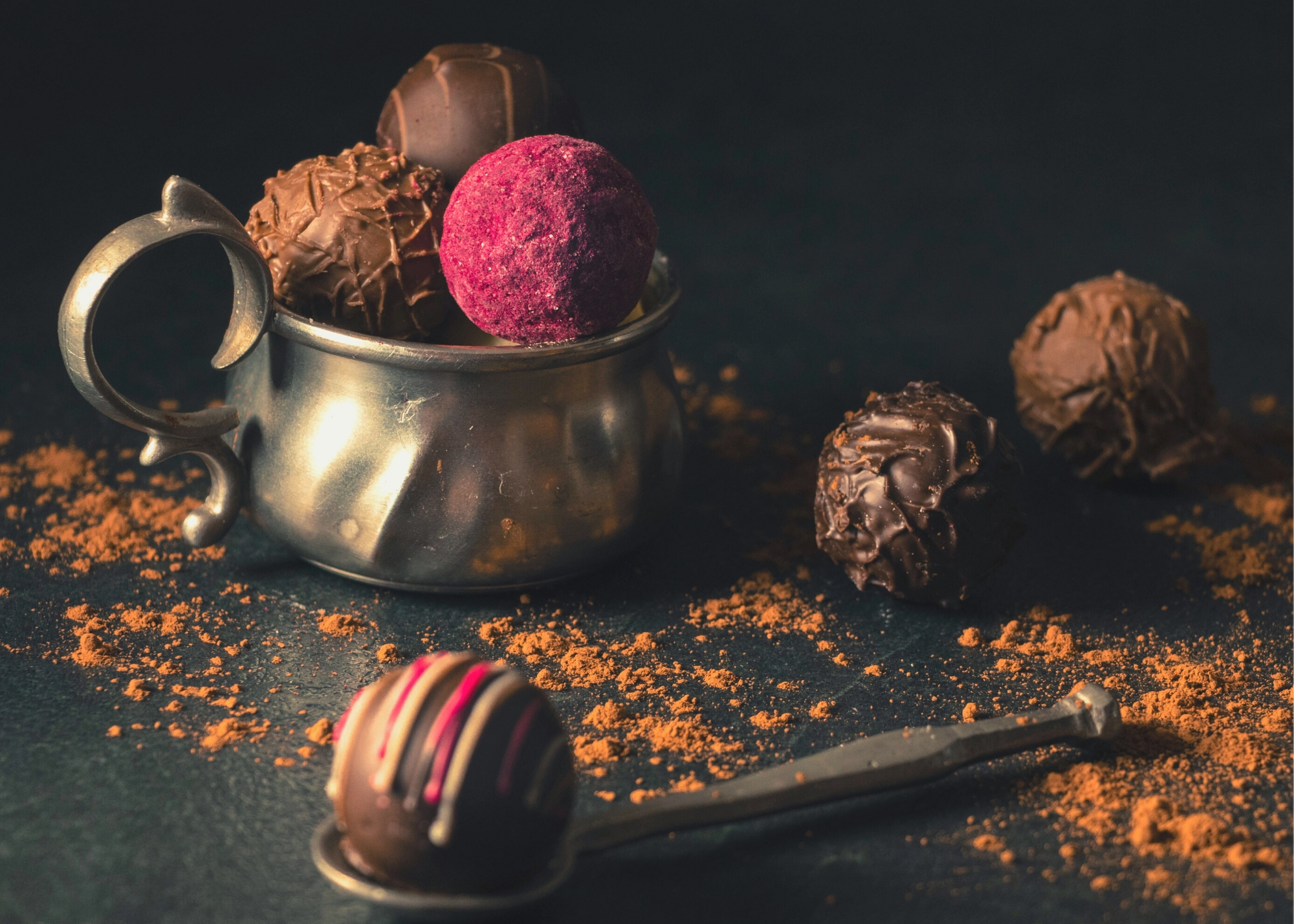 Note Regarding COVID-19 and Upcoming Events:
Due to concerns regarding COVID-19, we have made the difficult decision to postpone this event. A new date will be announced in the coming weeks.
As always, the health and safety of our visitors, volunteers, and staff is of the utmost importance and we are working with California State Parks to communicate any changes that may take place due to COVID-19.
---
EVENT DETAILS
In celebration of National Historic Preservation Month, we're focusing this year's tour on the "Sweet History of Preservation" at Sutter's Fort State Historic Park (SHP).
During Tour by Chocolate, you'll be treated to a delicious 45 minute tour of Sutter's Fort SHP to learn about the history of Sutter's Fort and early Sacramento – chocolate included!
Sample mouth-watering treats as you learn about the fascinating history of how the post-Gold Rush era structures at Sutter's Fort, dilapidated and left in ruin, were reconstructed and turned into the world-renowned living history museum that it is today.
Some of the chocolates you may sample this year include historic confections like "rocky roads" and "haystacks" candies. Come see what else we have in store for this one-night only event. You'll also have the chance to join us at the end of the tour for refreshments and a "healthy" serving of chocolate cake!
This event happens just one evening per year and is limited to just 100 attendees.
PRICING
Please note that current ticket sales are for Friends of Sutter's Fort members only. General admission tickets will go on sale Saturday, March 21st at midnight!
Not a member? March is Museum Membership Month. Now is the perfect time to take advantage of our special membership offer!
$30 General Admission
$20 Member Admission – FOSF members at the Fort Clerk or above membership level receive complimentary tickets! Contact us to redeem or for more information. (Please note that membership will be verified prior to this event)
Tickets are non-refundable or transferable
Event takes place regardless of weather
For more information, please contact us directly by email at friends@suttersfort.org or by phone at (916) 323-7626.
Guided evening tours at Sutter's Fort are a rare treat – with only one other evening tour currently offered (our beloved Candlelight Tours held every November). Don't miss out on this unique opportunity to explore Sutter's Fort and indulge your sweet tooth!
All proceeds from this event will support the ongoing efforts of the Friends of Sutter's Fort, a nonprofit 501 (c) (3) organization that collaborates every day with California State Parks to preserve and protect historic structures and artifacts, and to engage visitors of all generations with meaningful educational experiences.