Collections Tour: Uncovering Sutter's Fort
Thursday, September 26th
1:00 pm to 3:00 pm
Free for Members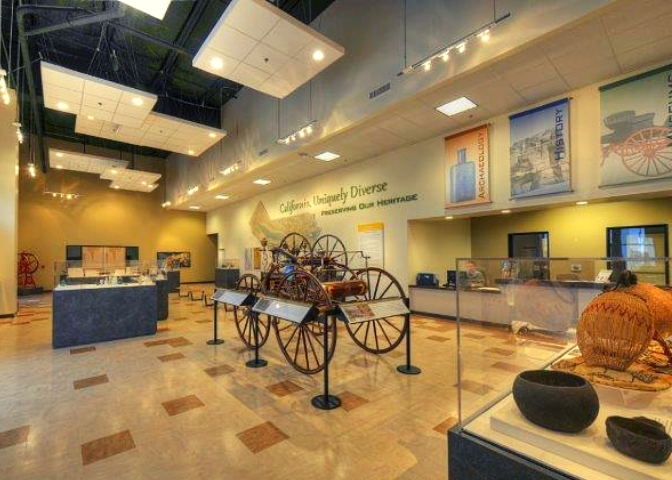 Sutter's Fort has collected historical material since it was reconstructed in the 1890s. The strength of this collection in the material culture it represents. Furniture, housewares, tools and equipment, portraits, paintings, photographs, diaries, letters, maps, business records, and more – all provide a snapshot of the lives immigrants to California lived in the 19th-century.
Join Friends of Sutter's Fort for a special members tour of the Sutter's Fort Collections with Nancy Jenner, Curator of the State Indian Museum and Sutter's Fort State Historic Park. 
This special walking tour provides a unique behind-the-scenes look at the extensive Sutter's Fort collections located at the Statewide Museum Collections Center (SMCC), California's largest collection of artifacts archival documents, and photographs. This state of the art facility holds over 1 million historic objects and artifacts from State Parks throughout California – including many important items that are too delicate to be placed on display.
Space for this talk and tour is limited and registration is required. Members and their guests can register here.
This talk and tour will run approximately 2 hours and is FREE to Friends of Sutter's Fort members and their guest.
Not a member? Join our efforts and become one today!
For questions regarding this member event or membership in general, please contact Kyle Floyd, Marketing and Membership Coordinator, at kfloyd@suttersfort.org.