Educa­tional Programs
Sutter's Fort State Historic Park is a premier destination for educational experiences in California, serving over 50,000 students annually.
Educators have a variety of educational programs to choose from to meet the needs of their classrooms. Sutter's Fort serves public and private schools and homeschool groups, as well as youth groups and adults education.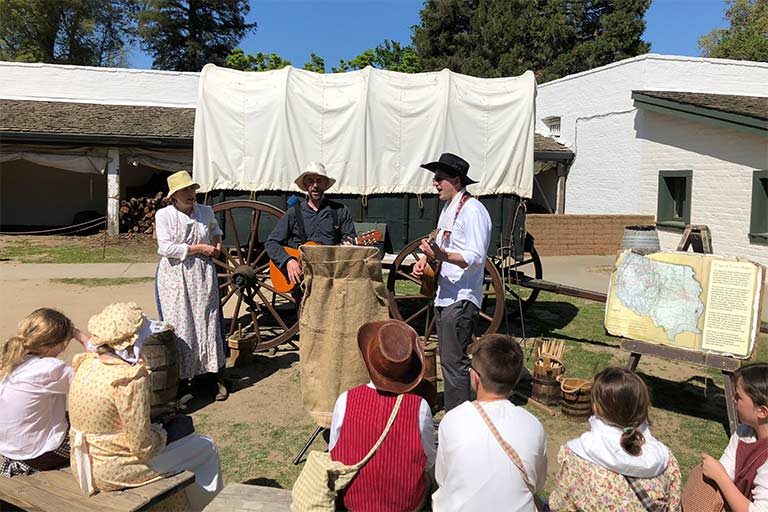 This immersive 24-hour program serves over 50 schools and nearly 5,000 students each year. Students live as a pioneer arriving at Sutter's Fort in the 1840s and spend the night at the Fort.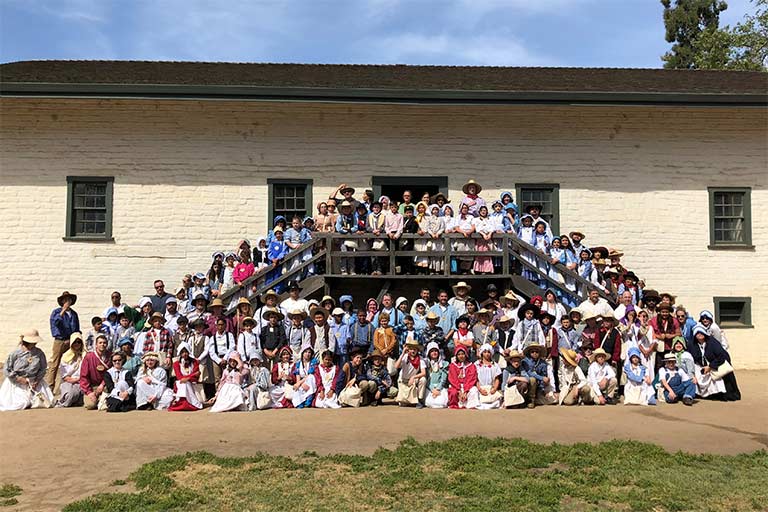 An alternative to the overnight program, students spend 12 hours at Sutter's Fort State Historic Park. This program is limited to 25 groups each year.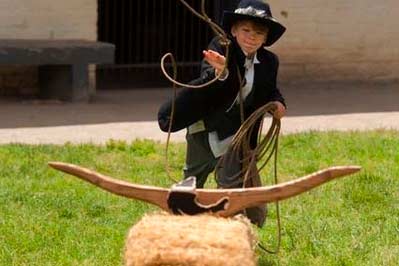 A 90-minute interactive field trip option that provides hands-on learning stations for elementary school students. This popular program is available several days per week during the academic year.
Many schools decide to visit Sutter's Fort in conjunction with another site on the same day. Some of the most popular joint field trip options include the California State Indian Museum, the B Street Theatre, the California Railroad Museum and the Sacramento History Museum.