Educa­tional Programs
Sutter's Fort State Historic Park is a premier destination for field trips in California.
Did you know that in a typical year, more than 50,000 students visit Sutter's Fort State Historic Park for field trips and educational programs?
Our partners at California State Parks provide educators with a variety of educational programs to choose from to meet the needs of classrooms- from free virtual field trips to overnight experiences.
As the nonprofit partner for Sutter's Fort SHP, Friends of Sutter's Fort works to support these programs and provide grants and financial assistance to schools to help them overcome barriers that may prevent them from visiting Sutter's Fort.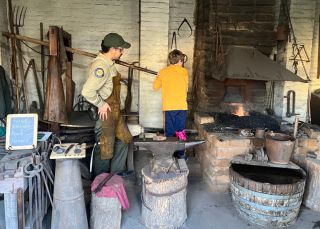 For more than four decades, ELP has left an indelible mark on the lives of countless students, offering an immersive experience like no other. During ELP, students spend a full 24-hour day at Sutter's Fort SHP.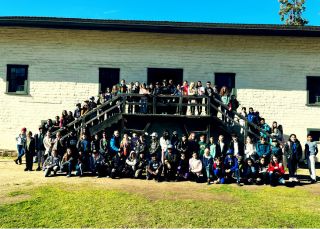 The perfect day-time alternative to the popular overnight program. ESP runs from 8:00 am to 5:00 pm, allowing for a comprehensive exploration of history for students.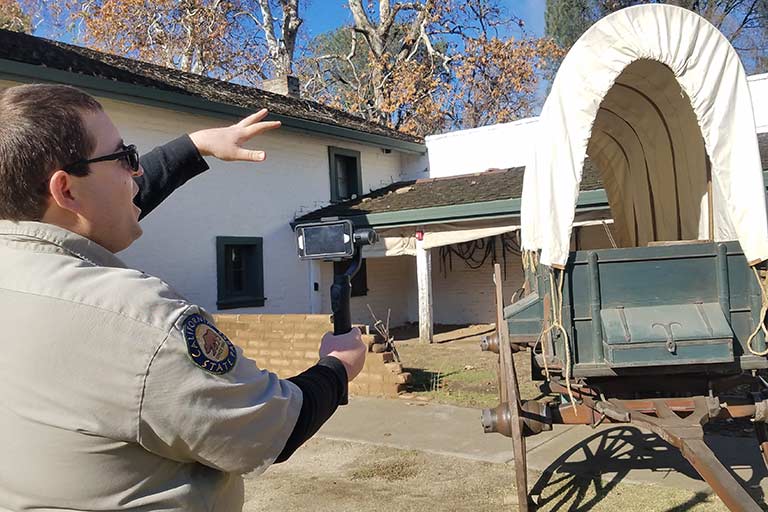 Through PORTS (Parks Online Resources for Teachers and Students ®) educators can sign up for free, virtual field trips. They offer both live sessions and prerecorded sessions from Sutter's Fort SHP and many other state parks throughout California.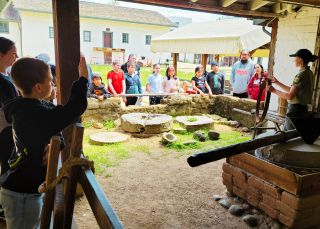 This immersive 1-hour experience is designed to enrich your students' understanding of the 1840s trades that shaped the history of Sutter's Fort and California and uncover the integral role of Native Peoples in the Sacramento Valley whose labor was intertwined with the history of the Fort.
Many schools decide to visit Sutter's Fort in conjunction with another site on the same day. Some of the most popular joint field trip options include the California State Indian Museum, the B Street Theatre, the California Railroad Museum and the Sacramento History Museum.