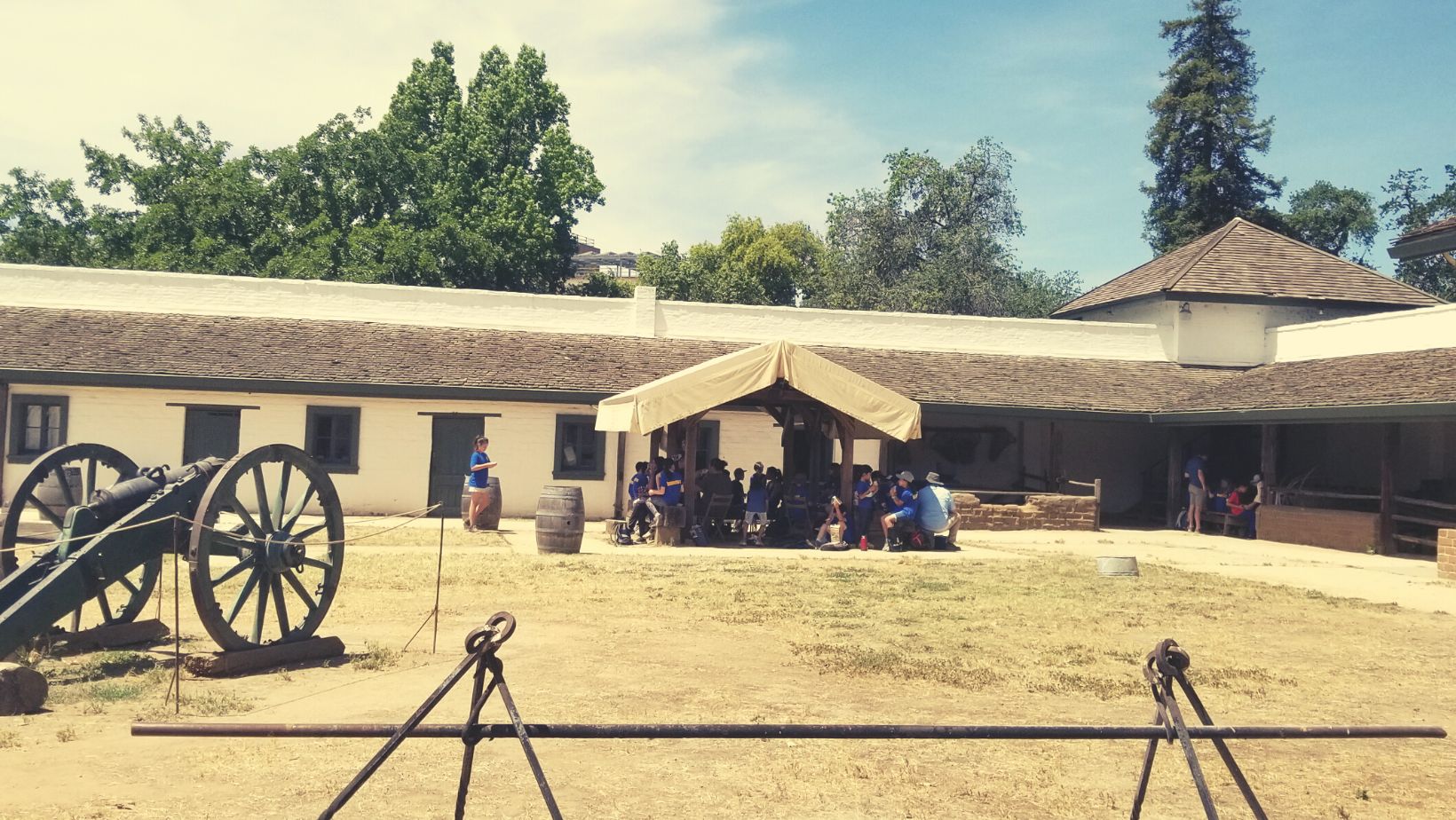 A new hour long school tour Program 
Teachers and Students can experience guided tour programs at Sutter's Fort State Historic Park. Interactive stations enhance the learning experience. 
New school tour program
Program Description: As of October ,2022, California State Parks has launched a new School Tour Program for 3rd through 6th grade students. During this hour long guided tour, students explore three interactive stations that focus on trades done at Sutter's Fort, and their impacts on the environment and the Native People who lived here.  This tour also discusses significant events in California history and how they are connected to Sutter's Fort.
Teachers can call ReserveCalifornia at (866) 240-4655 to book this tour.
financial assistance
Friends of Sutter's Fort is proud of our longstanding support for students at Sutter's Fort SHP. Teachers who need financial assistance to overcome barriers that would overwise prevent them from taking students to Sutter's Fort should apply for our Friends of Suter's Fort Guided School Program Grant Assistance Award. These awards are offered on a rolling basis, and teachers should apply no later than 60 days prior to their participation in the new guided School Tour Program. Awards will be provided on a competitive basis, as funding allows. Awards may be used to pay for program fees and/or transportation costs. 
Friends of Sutter's Fort strongly recommends that schools seeking financial assistance also incorporate a free school visit to the California State Indian Museum during their field trip, as the museum is adjacent to Sutter's Fort SHP. 
Financial assistance programs offered by Friends of Sutter's Fort in the 2022-23 school year is made possible by generous donors, such as the California State Parks Foundation.  Please donate to help our ongoing efforts and make sure every school who wants to visit, can visit Sutter's Fort SHP. 
Learn more about our financial assistance programs.