Community Gatherings
While Sutter's Fort is known for being a State Historic Park and National Landmark, it is also a special place for community gatherings. Events at Sutter's Fort include weddings, receptions, picnics and festivals.
Make sure you hear about upcoming events at Sutter's Fort by subscribing to our newsletter and following us on social media.
Some of the memorable events held at Sutter's Fort: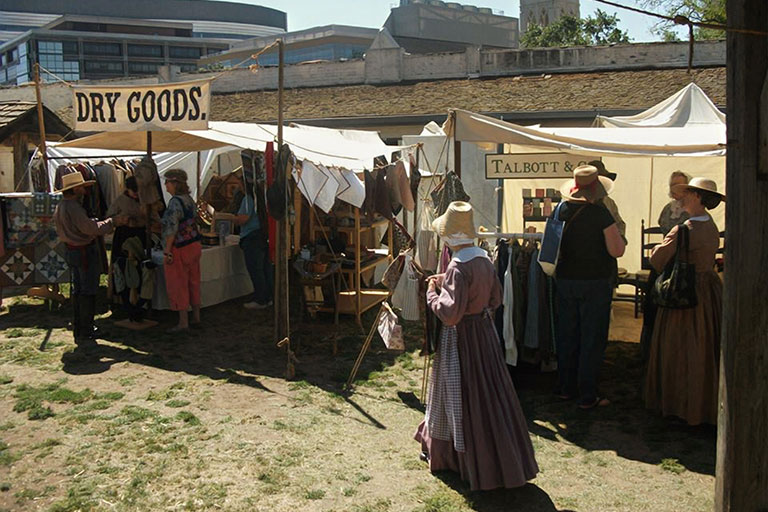 Trader's Faire
1992-2019
The Traders' Faire was founded by Sutter's Fort docents in 1992 for the purpose of introducing people in the Sacramento area to the type of craftsmen usually only seen at esoteric events such as at mountain men rendezvous. Offered just once a year, this three-day makers mart gave visitors a unique opportunity to shop within the walls of Sacramento's oldest structure.
Trader's Faire News Archives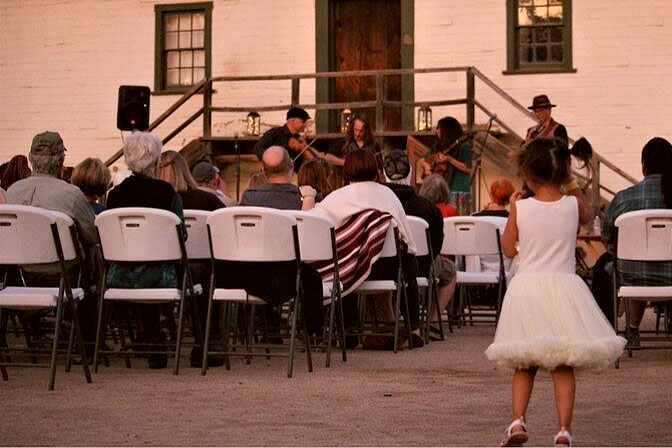 Sunset & Strings Jamboree
2019
The historic structures of Sutter's Fort make the perfect backdrop for an intimate night of music under the open sky. We debuted this event in September of 2019 with music by New World Strings Project, a brand that plays traditional world music blending Celtic, Nordic, & American roots. We hope to bring this event back once the pandemic is over.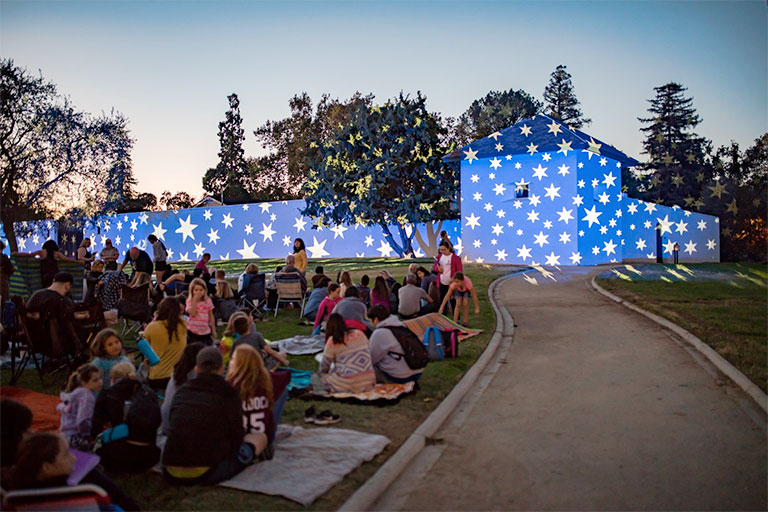 Grand Light Art Illumination
2018
We were thrilled to have thousands of people join us and California State Parks to see Sutter's Fort in a new light when renowned Swiss light artist, Gerry Hofstetter, illuminated Sutter's Fort as part of his multi-year, 50 state tour. Sutter's Fort SHP is the only historic landmark in California to be included as part of this tour. The illumination was a beautiful public art event that truly brought the community together. Afterwards, Mr. Hofstetter and his crew joined us for a small Artist Reception inside Sutter's Fort, where he showed us how the projections work and talked to us about why he selected Sutter's Fort.
New Archives