Joint Field Trips
Each year, over 50,000 students typically visit Sutter's Fort State Historic Park for field trips. Visits to Sutter's Fort bring history books to life and create lifelong memories.
As the nonprofit cooperating association for Sutter's Fort, Friends of Sutter's Fort is proud to partner with California State Parks to provide resources and funding to enhance and expand these services.
Many schools decide to visit Sutter's Fort in conjunction with another site on the same day. The following are some of the most popular joint field trip options. Please note that all programs must be booked separately.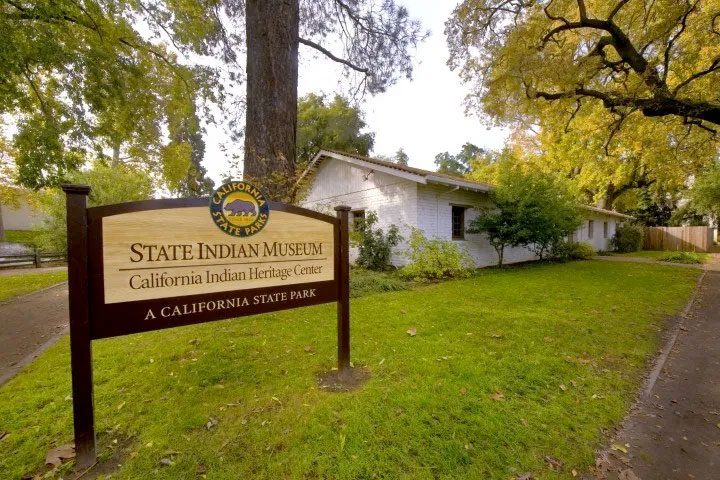 California State Indian Museum
Native peoples lived prosperously for thousands of years in what is now California and long before Sutter's Fort was built. Since 1940, the California State Indian Museum has shared grounds with Sutter's Fort. We highly recommend visiting this museum to learn more about three major themes of California Indian life: Nature, Spirit, and Family. All of the exhibits and photographs on display in the museum are presented with respect for those who went before us on this land and continue to live in California communities today.
School groups can reserve free group visits through ReserveCalifornia. In order to guarantee space for a tour of 10 or more, schools and groups must have a "confirmed reservation." Please call ReserveCalifornia at (866) 240-4655 for tour reservations.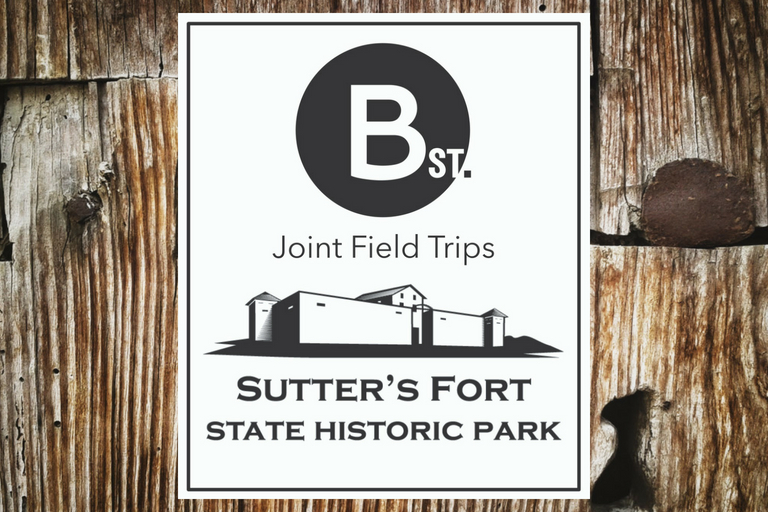 B Street Theatre
Sutter's Fort State Historic Park is just one block from Midtown's Sofia Theatre, home to B Street. Joint field trips give students the opportunity to visit both locations in the same day.
Booking this field trip option is a 2 part process! First, you must book your student tickets with B Street Theatre. B Street provides a discounted ticket price per student- just let them know you are also visiting Sutter's Fort. Please note that ticket prices for the performance are set by B Street and all questions related to the performance or ticket billing should be directed to B Street staff.
Once you have reserved your theatre tickets with B Street, please reserve your program at Sutter's Fort: Schools should contact ReserveCalifornia to book FREE unguided school visits at (866) 240-4655. Reservations can be scheduled every 15 minutes from 10:00am to 2:45pm, Monday – Friday.
It is important that during the program, and while exploring the Fort afterwards, that students and chaperones stay together at all times.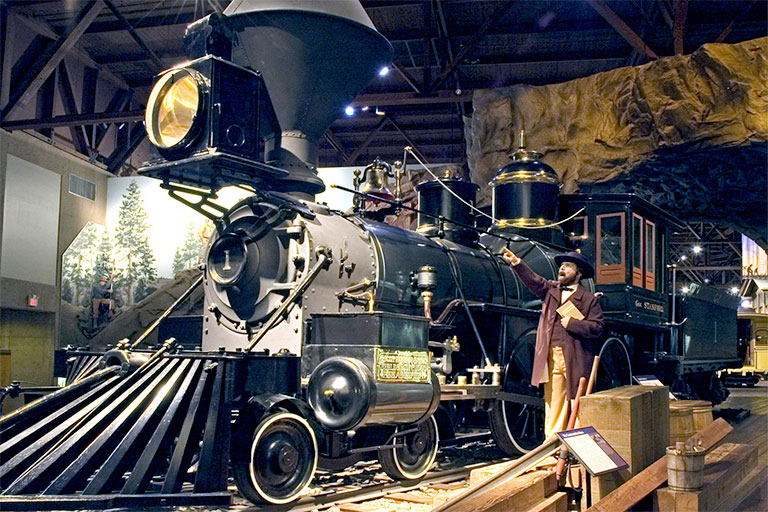 California State Railroad Museum
California State Parks operated the California State Railroad Museum located in Old Sacramento, just 2.5 miles from Sutter's Fort.
To learn more about educational programs and field trips, please visit CaliforniaRailroad.museum/education.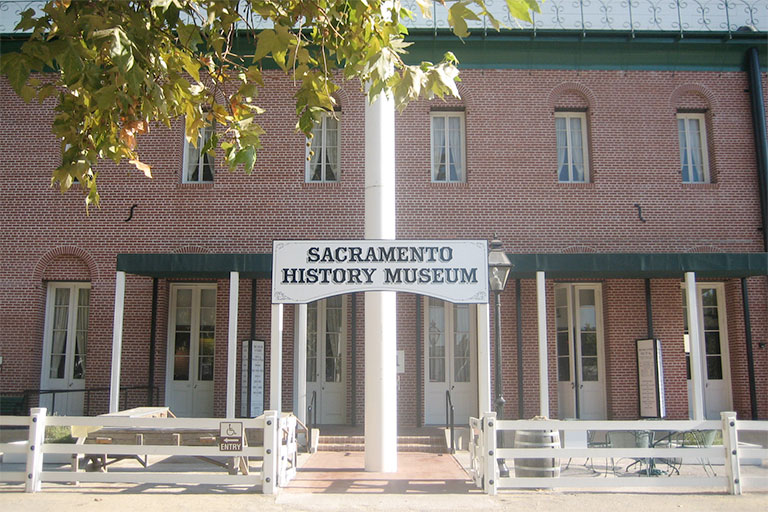 Sacramento History Museum
Located in Old Sacramento (roughly 2.5 miles from Sutter's Fort) the Sacramento History Museum offers many educational programs, tours and activities (including gold panning).