A Legacy of Educational Programs
at Sutter's Fort
For more than 40 years, Sutter's Fort State Historic Park has offered high-quality, low-cost educational programs for California elementary school students. Friends of Sutter's Fort is committed to supporting these programs, which are managed by California State Parks.
Past Programs
The following are some of the programs that are no longer offered at Sutter's Fort.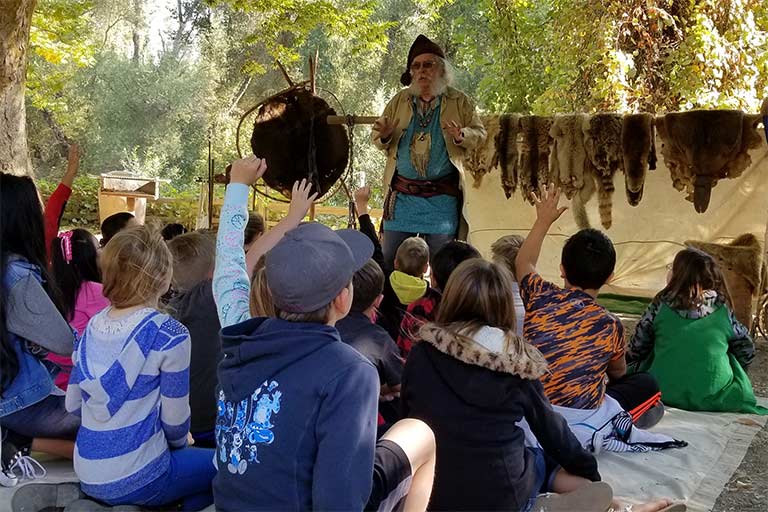 Trapper's Camp
1983-2019
In 1983 volunteers from Sutter's Fort wanted to see how closely they could live like 19th Century trappers. In the yard of Sutter's Fort they built their dugout canoes from native trees, hauled the canoes to the river, and launched their journey north. Newspapers wrote stories of the trapper's adventure and at each stop more and more people came to the trapper's camp to see them and how they lived. It didn't take the volunteers long to realize that trapper's camp was a wonderful way to bring the educational programming of Sutter's Fort to schools and families that might not be able to take a field trip to the Fort. And, Sutter's Fort Mobile Living History (Trapper's Camp) was born.
The number of volunteers participating and the quantity of equipment used for visitor activities long ago outgrew the dugout canoes. At its peak annual attendance was more than 3,000 students.
Friends of Sutter's Fort was the primary sponsor of this program, providing critical funding for staffing, supplies and volunteer support.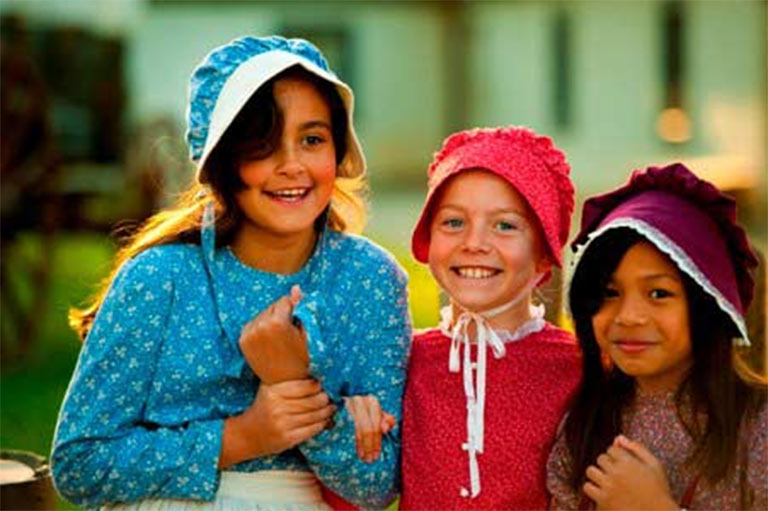 Playing the Past Scouts at the Fort Events
2013-2019
The purpose of the Playing the Past Scouts at the Fort event days was to help Girl Scouts earn their Playing the Past badge. During this 2-½ hour program participants learned about life as a pioneer through hands on learning stations, including crafts, games, costumes and more. While this program is no longer offered at Sutter's Fort, Troops may still find a visit to Sutter's Fort helpful as they work to earn their badge. We do sell Sutter's Fort patches in our Museum Store, or Scouts can purchase the Playing the Past Badge directly from Girl Scouts of America.
Friends of Sutter's Fort was instrumental in developing this program at Sutter's Fort and was the primary program sponsor, funding on-site staffing and supplies that made this program possible.