Member Events
Members of Friends of Sutter's Fort have access to a variety of events taking place year-round. These events provide opportunities to take a closer look at the history of Sutter's Fort and the people who once lived, worked and visited the Fort and the Sacramento region in the 1800s.
Member events also allow opportunities to learn more about the programs we support and the work that we do year-round to preserve the historic grounds and structures, as well as important artifacts that are housed both at Sutter's Fort State Historic Park, and at the State Museum Collection Center.
Friends of Sutter's Fort encourages members to join us for these events and dive deeper into the history of Sutter's Fort. Whenever possible, our member events are free, or at a discounted cost.
For more information about any of our upcoming member events, please email Kyle Floyd at kfloyd@suttersfort.org or call 916-442-4966.


Please check back soon for upcoming events...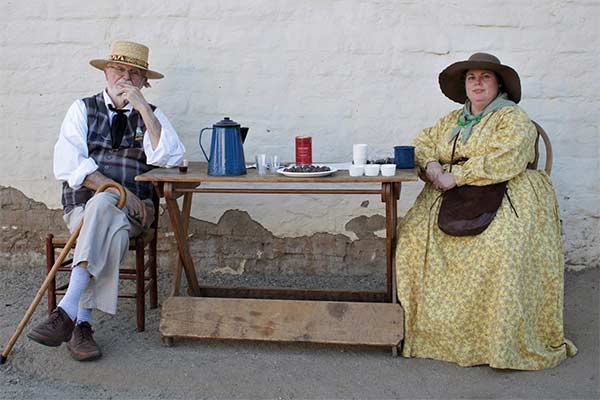 Saturday, May 12th, 2018
Our inaugural Tour by Chocolate was so much fun – thank you to everyone who attended and to our amazing Sutter's Fort Docent Volunteers and Staff who helped make the event a success. A very special thank you to our sponsors who provided delicious chocolate treats that our guests sampled throughout the tour. Cru Chocolate Endorfin Foods Ginger Elizabeth Chocolates Tombo Toffee Z. Cioccolato We are looking forward to bringing Tour by Chocolate back next year!

See the photo gallery on Facebook