California State Parks Week 2023
Saturday, June 17th
TBD
See full list of events on the CA State Park Week website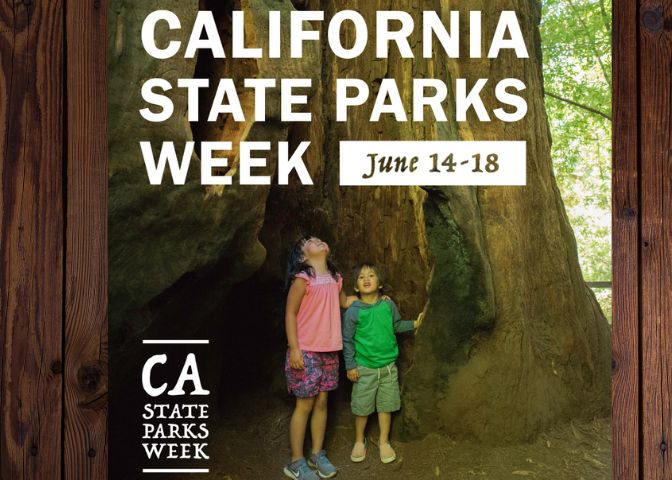 Join Friends of Sutter's Fort as we celebrate California State Parks Week taking place June 14-18, 2023! California State Parks Week celebrates the amazing diversity of California's State Park System and the people who visit and help protect these iconic places.
We encourage everyone to join in the celebration! Each day has a different theme and activities. Check out the opportunities being offered at parks throughout California. 
A few highlights:
June 14 "Explore New Experiences" with fun activities at parks including Folsom Lake, Columbia State Historic Park and Old Sacramento 
June 15 "Nourish your physical and mental health". At Sutter's Fort State Historic Park staff will lead a Family Bike Night.
June 16 "Support Climate Resistance" with educational experiences, like a campfire program at Auburn SRA
June 17 "Celebrate Community and Culture" with Juneteenth at Black Miners Bar (Folsom Lake SRA)
June 18 "Care for our Shared Lands" with Guided Tours at the State Indian Museum.
There are many more opportunities, so explore the official State Park Week website to plan your experiences.