Films with Friends: Elf
Saturday, December 2nd
5 PM

View this event on Facebook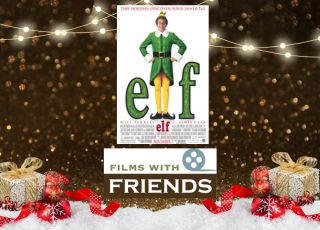 Join us for an outdoor holiday movie at Sutter's Fort State Historic Park
This year, we're thrilled to introduce our first-ever Christmas movie event at Sutter's Fort State Historic Park. We'll transform the historic walls into a festive outdoor cinema. Gather your friends and family, bundle up in your coziest jackets and blankets, and let's make cherished holiday memories together!
Join us for the return of Films with Friends at Sutter's Fort State Historic Park as we get into the holiday spirit with the comedy Christmas classic, "Elf" starring Will Ferrell.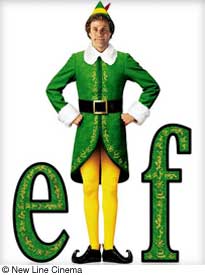 Plan Your Movie Night
Date: Saturday Dec 2, 2023
Time:5:00 PM – Movie begins just after sunset, as soon as the sky is dark enough to see the film projected on the walls of the Fort.
Location: The public park grounds at Sutter's Fort State Historic Park, 26th and L Street
Seating: Please bring your own chairs (blankets are not advised as the ground may be soft from recent rains)
Pet-Friendly: Leashed dogs are welcome
Refreshments: Snacks and warm beverages available for purchase
Let's kick off the holiday season with joy, laughter, and a little Elf magic at Sutter's Fort! Spread the word, invite your loved ones, and let's create cherished Christmas memories together.
Note: No alcohol is allowed at the event. Smoking is prohibited.
A very special thanks to our Films with Friends sponsors Sutter Health, Midtown Association, Golden Pacific Bank, A Division of SoFi Bank and to our partners California State Parks for supporting these free community events.