Haunted Fort 2018, Oct 20
Saturday, October 20th
6:30pm to 9:30pm
Please select your Haunted Fort tickets based on which B Street Theatre performance you would like to attend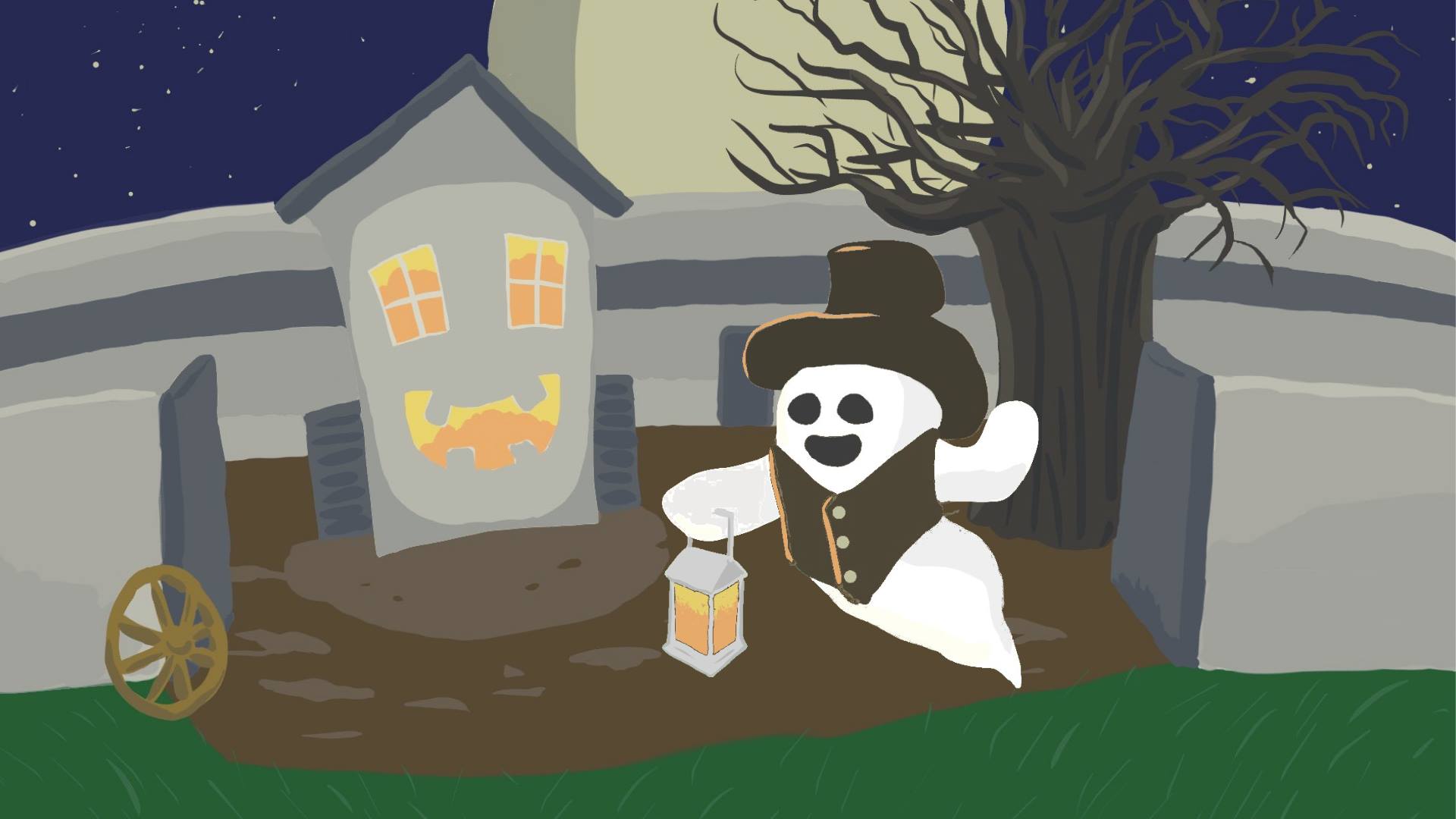 Advanced tickets are now sold out! Tickets will be sold at the Gate, but will not include the B Street Theatre performance. However, you will still be able to roam the Fort at your own pace and play the free ZamQuests treasure hunt.  
Join Friends of Sutter's Fort and California State Parks for our annual Haunted Fort events – a fun, family-friendly event that allows you to explore Sutter's Fort State Historic Park after dark! Haunted Fort takes place October 20th and 27th.
Tickets will be sold at the door will be Adults $10, Youth $6.
Stroll the weathered courtyards and storied rooms of Sutter's Fort by moonlight for fun opportunities to learn more about history. Docents dressed in historic attire will be waiting for you at interactive stations throughout Sutter's Fort, ready to share their spooky and disturbing stories from pioneer life in the 1800s.
Plus, our friends at the B Street Theatre will be back again with an all new original 8-minute play inspired by the history of Sutter's Fort!
New this year: Attendees are encouraged to download Zamquest, a treasure hunt app to participate in a free treasure hunt during Haunted Fort. Participants will receive Halloween treats after successfully completing the Zamquest treasure hunt.
Advanced Tickets for Haunted Fort: Night 2 on October 27 are still available! Looking for tickets to Haunted Fort on October 27? Check here. 
Ticket holders are welcome to arrive anytime after gates open at 6:30PM, but please select your Haunted Fort tickets based on which B Street Theatre performance you would like to attend. Show times are: 7PM, 7:45PM and 8:15PM  each night.
— Friends of Sutter's Fort Members receive advanced access to discounted tickets.
— $26.00 Family Pass (includes 2 adults and 2 children)
— $10.00 for adults
— $6.00 for kids (ages 5-17)
— Children 4 and under free!
All tickets are non-refundable or transferable.
Proceeds from Haunted Fort support the ongoing efforts of Friends of Sutter's Fort, which works to preserve, protect, and enhance Sutter's Fort State Historic Park and to support the educational and interpretative programs at the park.