Sunset & Strings Jamboree
Thursday, September 19th
Approx 7PM to 9:30PM
Advanced Tickets Required

View this event on Facebook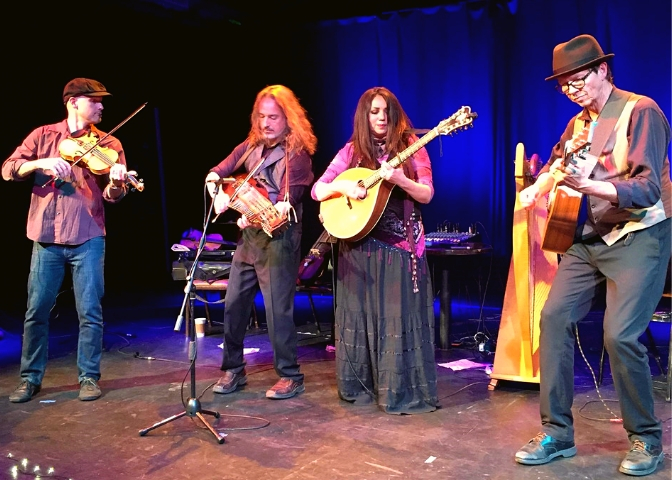 Friends of Sutter's Fort and the Sacramento Pioneer Association invite you to experience the extraordinary musical talents of the New World Strings Project within the walls of one of Sacramento's oldest settings. These four highly skilled and well-known multi-instrumentalists — two veteran duo acts — recently joined forces to create an exciting weave of traditional world music blending Celtic, Nordic, & American roots.
Hear the ancient and modern sounds of the nyckelharpa, harp, fiddle, guitar, cittern, bouzouki, and other instruments mingle freely with singing from Stuart Mason as he shares his unique arrangements of ballads as old as the hills where he was born.
ABOUT NEW WORLD STRINGS PROJECT (NWSP):
NWSP brings together four mighty players who weave a shimmering sonic tapestry from Celtic, Nordic, and American folk traditions. Fiddler John Weed and guitarist Stuart Mason also play together in the long-running Celtic band Molly's Revenge. And Celtic harp master Lisa Lynne, who gained international renown via recordings and tours with the label Windham Hill, often performs in a duo with NWSP-mate Aryeh Frankfurter, an expert on harp and Swedish nyckelharpa.
Together, these intrepid string explorers take audiences on a thrilling, melodically exuberant musical ride.
Find out more about New World String Project, including bios and video, by visiting their website!
Concert proceeds will help the Friends of Sutter's Fort and Sacramento Pioneer Association in our collective efforts to support historic preservation and education programs at Sutter's Fort State Historic Park.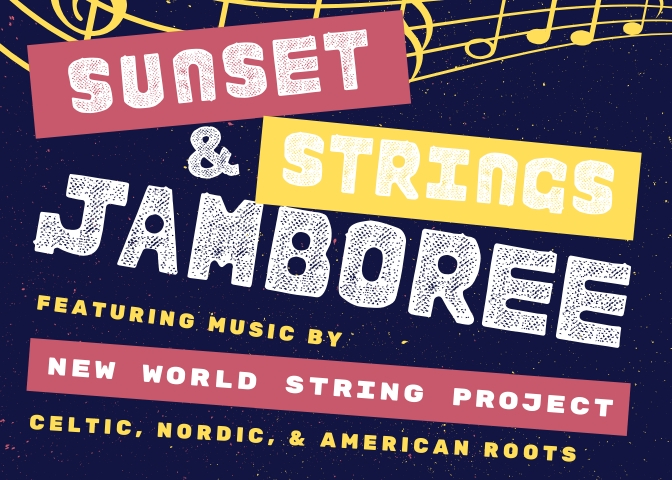 A BIG THANK YOU TO OUR SPONSORS:
BEER SPONSOR: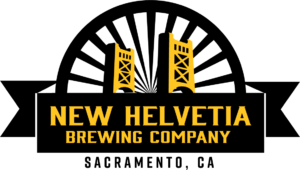 BRONZE SPONSORS:
SILVER SPONSOR: