Sunset & Strings Jamboree
Thursday, October 26th
Approx 6:30PM to 9:30PM
Advanced Tickets Required

View this event on Facebook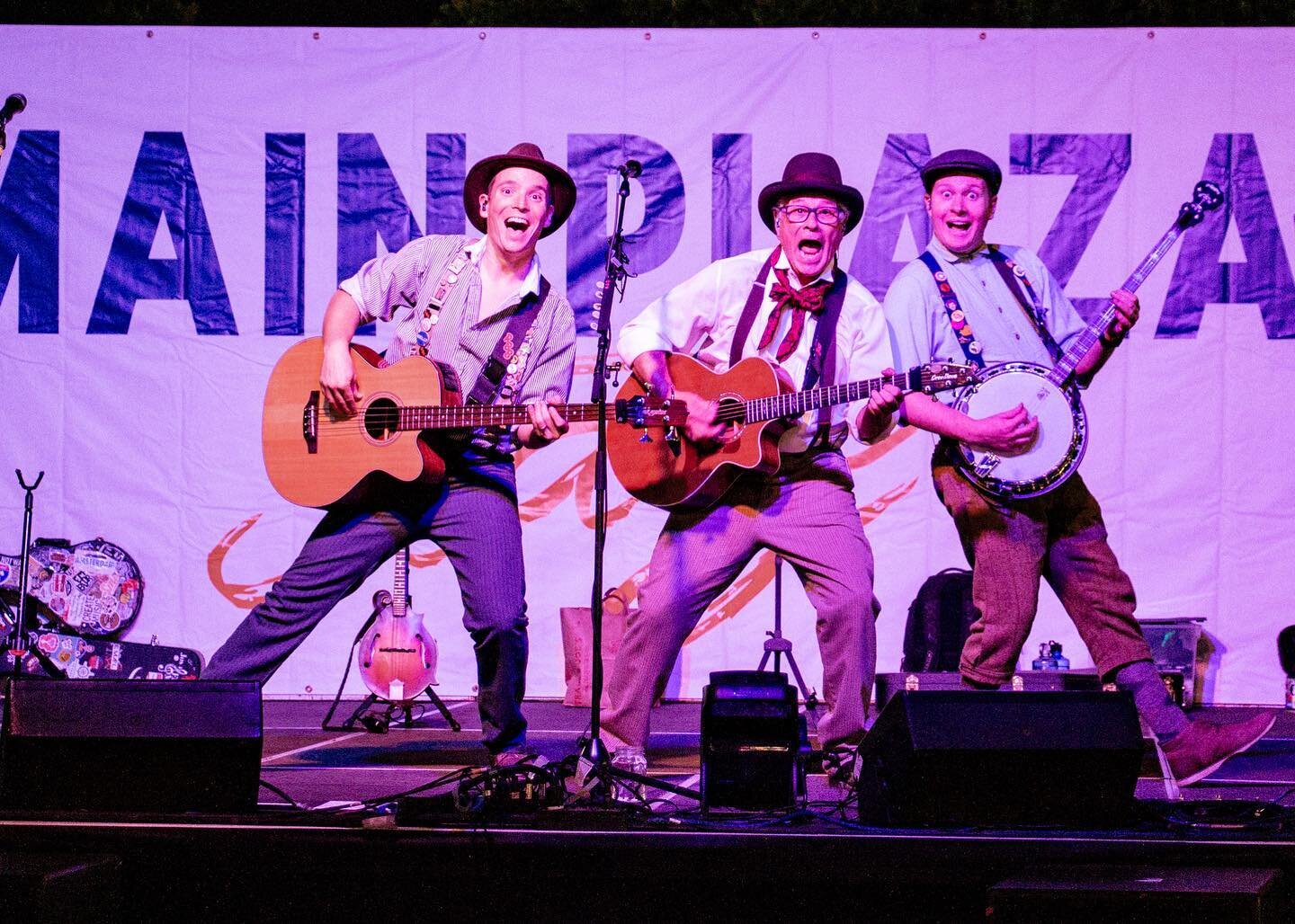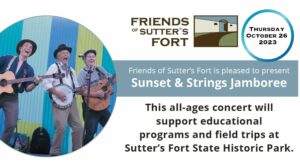 Friends of Sutter's Fort invites you to groove to the tunes of the Rock Bottom Boys as they take the stage, all in support of a wonderful cause. Your attendance at this concert will directly contribute to getting more kids on field trips to Sutter's Fort State Historic Park. Let's come together to make a difference for students!
Thursday, October 26 6:30PM to 9:30PM at Sutter's Fort State Historic Park, 2701 L St, Sacramento CA 95816
Featuring the Rock Bottom Boys
The Rock Bottom Boys have been serving up a 'bone-a-fied' act to audiences across the western states since 2009 exciting and entertaining all ages with spine tingling three part harmonies, homespun vocal styling, boot stomping music and well-seasoned showmanship. They are known to tickle brains and warp reality by singing iconic rock hits like 'Pinball Wizard' and 'Gimme Three Steps' to tunes like 'Wabash Cannonball' or 'Mountain Dew' gluing audiences to their seats in anticipation of what might be next.
Thank You
A very special thank you to Sutter Health for their sponsorship of this event. Additional sponsorship opportunities are available.