The Museum Collection
In addition to the historic structures at Sutter's Fort SHP, Friends of Sutter's Fort also is committed the preservation of the many artifacts that are part of the Sutter's Fort Collection. This expansive collection of artifacts is housed both at Sutter's Fort, and at the State Museums Collections Center, which is also managed by California State Parks.
Artifacts include furniture, tools and artwork, along with thousands of photographs and documents. Due to the difficulty to control the environment in the historic structures of Sutter's Fort, many of these items are not currently accessible to the public. It is our hope to provide future funding to expand the ability to exhibit these items for public viewing. We also hope to fund efforts to preserve and protect the artifacts.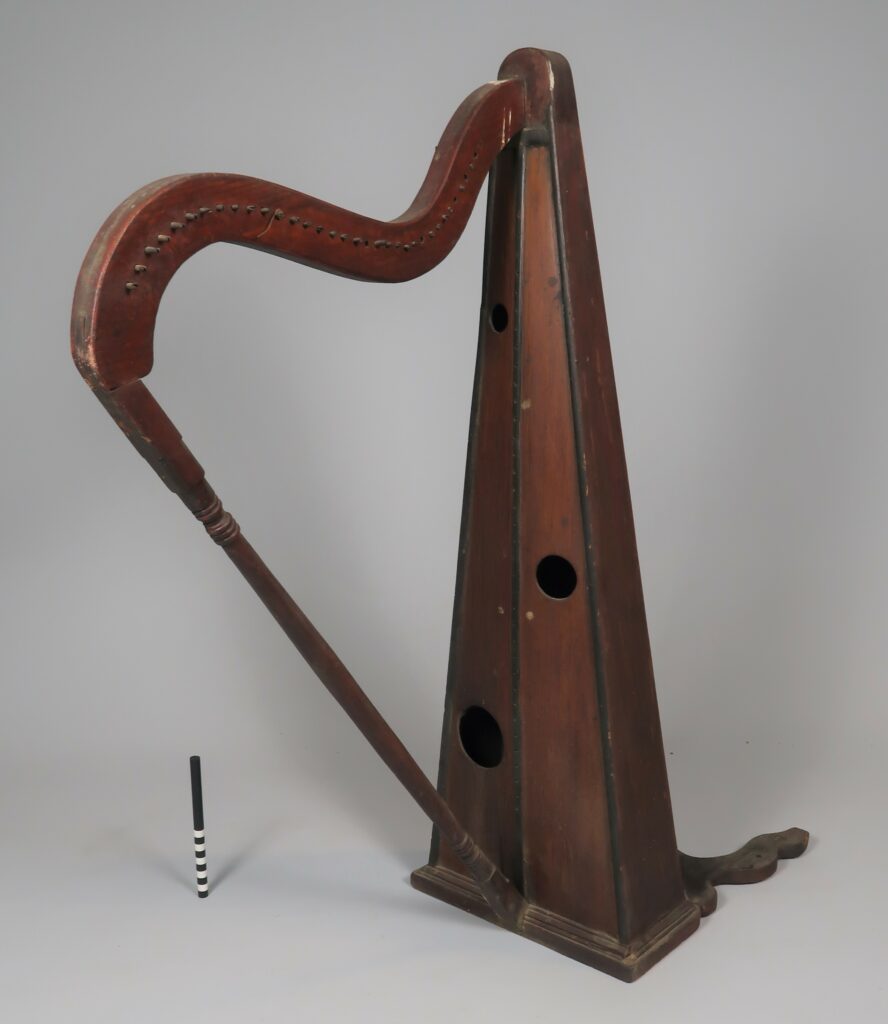 This harp is an example of a "harp of one order." According to the original Sutter's Fort catalogue card, Mexican musicians played this harp in the dance halls in mining towns during the Gold Rush Period. The harp was made in Mexico and brought to San Francisco by an unknown player in 1848. It later fell into the hands of an early Sacramento resident, who donated it to Sutter's Fort between 1900 and 1930.
Read more:

Inside Sutter's Fort, Museum Collection Spotlight Series: Gold Rush Era Harp